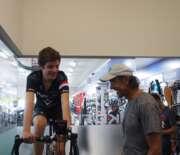 . On Saturday in Graham Sheppard's case monitoring his progress, +20W again and new AT threshold.
On Sunday with David Jackson. We confirmed where David exactly is after his long break with various medical problems. Yes, he is back in his top shape and numbers!
Then the Sunday continued to put Antoine Gizardin's physiology under pressure to see what this 15 years old young gun has. And yes, we definitely know his potential.
Well done all. I Love this stuff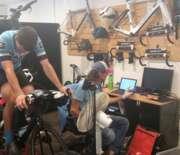 Busy testing Saturday in the Odd Spokes Bike Shop in Dural. Fresh numbers for Lynne Clarke and Peter Moore. Power, lactate, heart rate.
It was good to see a busy shop upstairs and downstairs.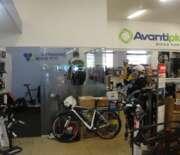 Big day for Zoom in Zones –Radek Valenta , lactate testing and bike fitting in AvantiPlus in Narrabeen with Steve Brown. Also big day for my athletes Lynne Clarke and Peter More. Thank you for your commitment and excellent test results "well done!"
Displaying 1 to 3 (of 3 article(s))